Prisvindende engelsk solbrilleproducent
Sunwise Eyewear, baseret i Oxford – England, blev etableret i 1996 og har i perioden frem til i dag udviklet sig til et globalt anerkendt brand. Firmaets succes bygger på kontinuerligt udvikling af innovative og spændende designs samt at lytte til feedback fra brugerne. Læs nedenfor producentens egne ord og et udpluk af medieomtale.
Each Sunwise design is driven by passion for sports & outdoor and inspired by Great British culture with a touch of fashion. The Sunwise brand provides cost effective and build quality British designed performance eyewear that looks good and feels good for sports, leisure and all year round use.
It's the global sports eyewear brand that people love, trust and respect.
Market recommandations
Market support for Sunwise has continued to grow over the years mainly from the media, customers word-of-mouth and thousands of recommendations from the public.
The brand has been approached by a wide range of media for best eyewear products features and test reviews throughout the seasons.
"A must-have for runners all year round"
Runners World
"Great for all weather & environments, these tick all our boxes."
Men's Running
"With Sunwise you can concentrate on your run without any distractions."
Women's Running
"Protection, enhanced vision and look great too"
Today's Golfer
"Strong, lively and unique"
Wisden Cricketer
"Light, comfortable and secure"
Runners World
"Sunglasses for sports enthusiasts"
The Times
"Best Buy"
The Independent on Sunday
Mission Statement
To provide the highest quality in performance eyewear with outstandingly British designs for all sporting and leisure activities.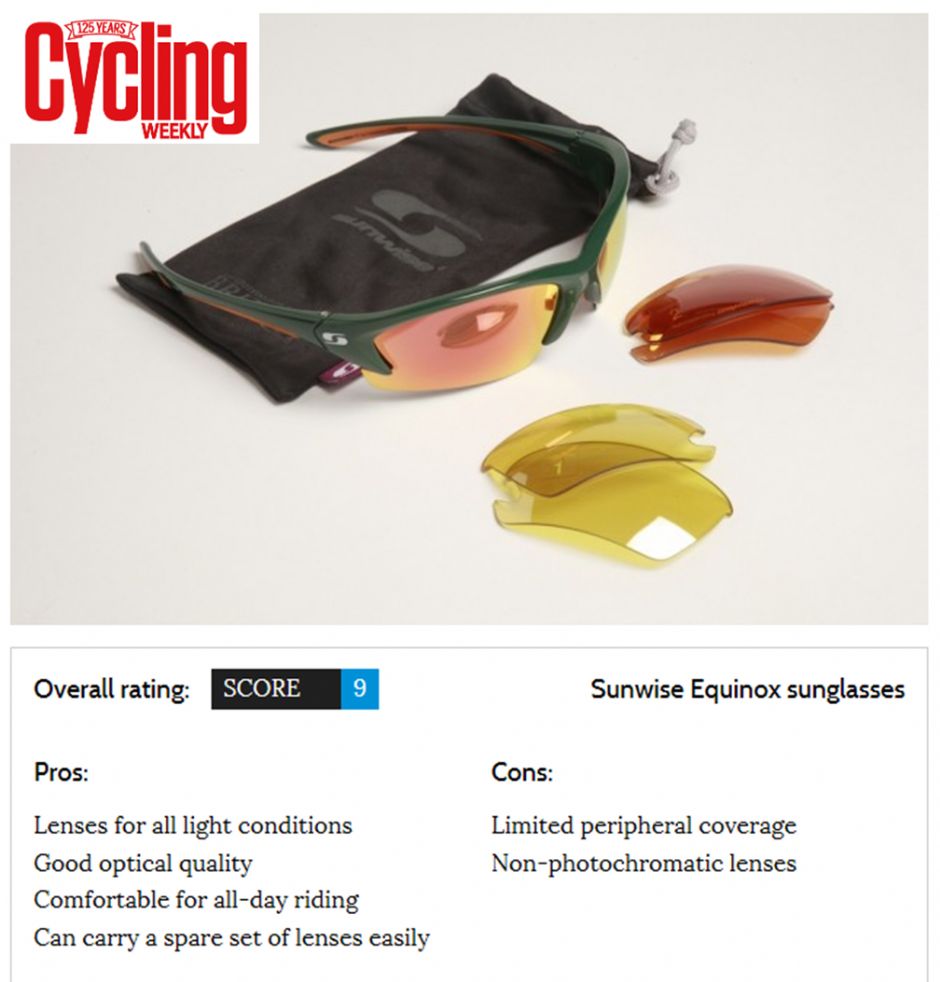 Award Winning British Brand
Sunwise has been listed by the UK government as a successful case study after being awarded The Best British Export for its "Quality and Design" and for "Demonstrating Excellence in International Trade" by UK Trade & Investment. The Sunwise ranges are built with excellent quality and have proved real winners with leading UK retailers and international trade.